If you're new to the world of pellet grills, you've probably heard that you should season your grill before using it for the first time. But what does that entail, and why should you do it? In this article, we'll answer those questions and show you how to season a pellet grill step by step.
When I first got my Z Grills Pellet Grill Combo, I have to admit that I wasn't sure this was necessary. I cleaned the grill grate, and wiped out the barrel, but did I really need to cook nothing in it for an hour to season it? I'm glad I broke down and did it, though because the non-stick surface of the grill is still like new.
» You might be interested in How to Start a Pellet Grill for the First Time.
INTERESTED IN PELLET GRILLS? Check out these other articles:
What Does "Seasoning" a Pellet Grill Mean?
Seasoning a pellet grill, often known as "curing" or "burning in," is heating the grill to a high temperature before cooking on it. The goal of this technique is to remove any residue from the manufacturing process and to provide a nonstick surface on the grill grates.
It effectively prepares your grill for your initial cook. It's an important part of setting up your grill, so don't skip this step before cooking in it.
Why Season Your Pellet Grill?
There are several reasons to season your pellet grill. First, it aids in the removal of any remaining oils or chemicals from the production process. If not eliminated, these compounds might leave a bitter flavor in your food.
You might also smell this chemical when burning it off for the first time. I don't know about you, but I don't want that in my food!
Second, seasoning your grill aids in the formation of a nonstick surface on the grill grates. This is important because it keeps your food from clinging to the grates, which can be annoying at best and cause it damage at worst.
Finally, seasoning your grill will start to form the right kind of surface that adds flavor to your food. Imagine it like a cast iron skillet. You want to "season" the pan in order to create an ideal cooking surface. Each time you cook after this, you will be adding to the seasoning of the grill.
What Do You Need to Season a Grill?
Before you begin seasoning your pellet grill, you'll need a few items. Here is the list of items you'll be needing:
Cooking oil: You can season your grill with any type of cooking oil. Vegetable oil, canola oil, and grapeseed oil are all popular options. Use olive oil or butter sparingly because they have a low smoke point and can produce a lot of smoke.
Paper towels: You'll need paper towels to apply the oil to the grill grates.
Gloves: Heat-resistant gloves are required when working with hot grill grates.
Grill brush: This is required to clean the grill grates after seasoning.
Seasoning a Pellet Grill
Now that you've gathered your ingredients, it's time to begin seasoning your pellet grill. Here's a step-by-step procedure:
Step 1: Clean the Grill Grates
Clean the grill grates before you start seasoning your pellet grill. Since this is the first time you're using it, the grates will already appear clean, but you want to remove any dust or manufacturing residue. Give them a soapy clean in the sink with warm water and dry them thoroughly.
Step 2: Apply oil
After cleaning the grates, start applying the oil. Use a paper towel to coat the whole surface of the grill grates with a small amount of oil. You only need a small amount of oil to give a thin layer. Don't overdo it or the oil will burn off and produce a lot of smoke when you fire it up.
Step 3: Preheat the Grill
It's time to preheat the grill after you've applied the oil. Preheat the grill to 350°F and leave it to smoke for 30 minutes. This allows the oil to bake onto the grill grates, resulting in a nonstick surface.
Step 4: Increase the temperature
Increase the temperature to 450°F after 30 minutes and leave the grill running for another 30 minutes. This will make sure the grill is properly seasoned.
Step 5: Let the Grill Cool
Turn off the grill after the second 30-minute session and let it to cool completely. This will allow the oil to cure completely on the grill grates.
Step 6: Clean the Grates Again
After the grill has cooled, use a grill brush to wipe the grates once more. This will get rid of any remaining oil or debris from the seasoning procedure.
Step 7: Begin Cooking
You're ready to cook now that your pellet grill has been seasoned! Keep in mind that the first few times you use your grill, you may notice some smoke or a mild odor. This is typical and will resolve itself after a few uses.
Should I Reseason My Pellet Grill?
If you use your pellet grill on a regular basis, you should reseason it every six months to a year. This will keep the nonstick surface intact and will eliminate any excess moisture or dirt.
To reseason your grill, simply repeat the instructions outlined above. You don't need to apply as much oil as you did the previous time, but a thin layer on the grill grates is still necessary.
What Smokers We Use
We use the 7002C2E, which has dual temperature probes, a huge pellet hopper and pellet viewing window, with a large grill space and streamlined design. See this grill and more on the Z Grills site.
Did you know that Traeger created the original wood-pellet grill? The Pro Series 22 is the one most people choose because it's compact, yet has plenty of space for cooking. You can use any type of wood pellets you like. See the Traeger Series 22 Grill on Amazon.
Benefits and Drawbacks of Grill Seasoning
Now that you know how to season a pellet grill, let's discuss the benefits and drawbacks of doing so.
Pros:
Ensures that any remaining oils or chemicals from the production process are removed
Makes the grill grates nonstick
Removes any extra moisture or dirt
Keeps your food from sticking to the grill
Enhances the flavor of your food
Cons:
It takes time to do
During the seasoning process, smoke and odor may be produced
You have to use oil, which can be messy
You have to repeat the procedure every six months to a year
Ultimately, the benefits of seasoning a pellet grill outweigh the drawbacks. While it will take some time and work, it will assist to ensure that your grill lasts longer and that your food cooks evenly without sticking to the grates.
Before You Go
Seasoning a pellet grill is a vital step in using it for the first time. You may produce a nonstick surface on the grill grates, eliminate any remaining oils or chemicals, and burn off any extra moisture or debris by following the techniques mentioned above. Now learn more about….
Like this recipe? We'd love for you to share it on your Pinterest board! Click to follow our Pinterest boards so you can find all our recipes! 
Instagram it! If you try this recipe please tag #legendsofthegrill on Instagram or Twitter. We love to see your photos of our recipes! Also follow us on Facebook to keep up on what we're cooking up.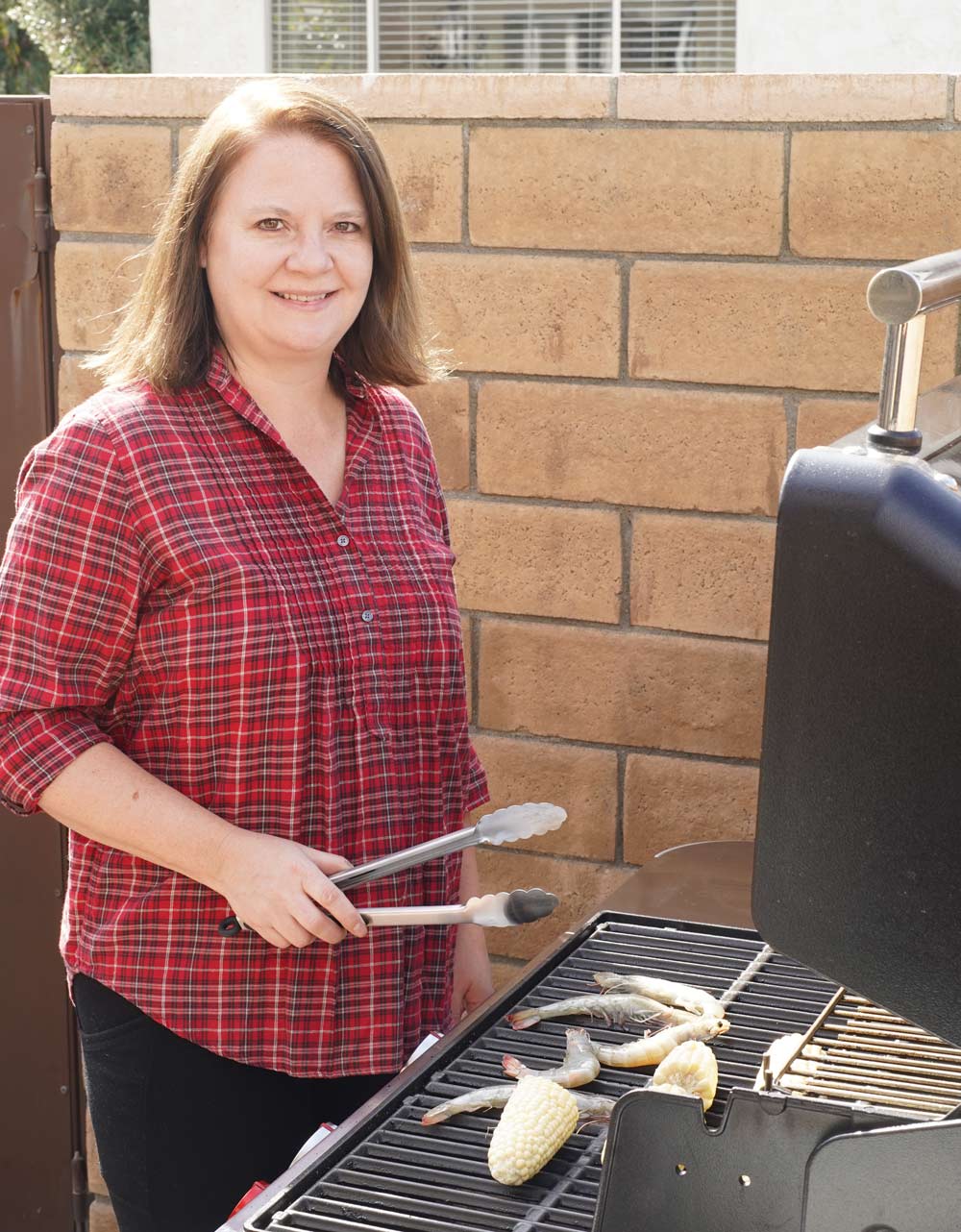 Laura is a passionate home cook and grill enthusiast who has spent years perfecting her culinary skills, with a particular focus on grilling techniques and flavor combinations. Her fascination with the grill, smoke, and the mouthwatering results they produce has led her on an exciting journey to discover the best methods for grilling delicious and unforgettable meals.