This homemade BBQ Ranch Dressing, made with mayonnaise, BBQ sauce, sour cream, and herbs, is a great way to add some sweet BBQ flavor to your salad or dip for your veggies.
» You might also like Traeger Grilled Chicken Thighs.
If you like to use Ranch dressing on your salads and as a dip, this BBQ Ranch dressing really takes it up a notch. The sweet and acidity bbq sauce really adds a depth of flavor to creamy ranch dressing to make it simply burst with flavor.
I use this dressing on salads, on top of roasted sweet potatoes, as a dip for all kinds of veggies and fries, and even on hamburgers. It's a great summer dressing to have around. Everyone loves it.
Ingredients in Homemade BBQ Ranch Dressing
There are a few dried herbs in ranch dressing. If you're planning to make it often, I would suggest buying the herbs in bulk at Whole Foods, or where ever you're able to shop for herbs. This will ensure you always have these spices on hand when needed.
You can also use fresh herbs, which will add even more fresh flavor. It's a rarity that I have all of these fresh herbs on hand, but sometimes I'll just use one fresh and the rest dried.
Dry ingredients you'll need:
Dried parsley
Onion powder
Garlic powder
Dried onion flakes
Dried dill
Chives
Salt & pepper, to taste
Wet ingredients you'll need:
Mayonnaise – which can be homemade or store-bought
Sour Cream – always buy full fat sour cream, for the best taste and texture
BBQ Sauce – Choose your favorite brand of BBQ Sauce. I like Sweet Baby Ray's or my own homemade Smoky Bourbon BBQ Sauce. The flavor of the BBQ sauce will change your dressing quite a bit – smoky, sweet, vinegary, etc.
Apple Cider Vinegar – This adds just a bit of acidity that helps with the richness.
Water – You'll likely want to thin this dressing down to use it on salads or to drizzle on tacos. If you're using it as a dip, it doesn't need to be thinned with water.
Equipment You'll Need
Food processor, stick blender chopping attachment, or a whisk
Medium bowl
How to Make BBQ Ranch Dressing
This recipe is very easy to make. You can mix it in a number of different ways. So just choose the method that's easiest for you.
I prefer to use my stick blender attachment because it's just the right size for this. You can also use a full sized food processor. Or just put everything in a bowl and mix it with a whisk.
If you want to make your own mayonnaise as well, it's also quite simple. I use this aioli recipe from Epicurious, and just leave out the garlic. It's quick and always works perfectly when I make it with a hand mixer.
Step One: Combine all the ingredients in a medium-sized bowl.
Step Two: Whisk or blend together the ingredients until smooth. You may need to thin it out with water, if using it as a dressing for salads or tacos.
How Long Does It Keep?
You can put any left over dressing that you didn't use in an air tight container in the refrigerator for up to 5 days. After that time, it might become watery and start to lose its fresh flavor. Because there are no preservatives in this dressing, it won't keep for much longer than that.
Due to the creamy ingredients in this dressing, it's not possible to freeze it. It won't thaw well.
Tips & Substitutions
You can make a few substitutions, if you need or want to. Instead of using mayonnaise and sour cream, you can use just one of them, or you can use plain Greek yogurt. You can also make your own mayonnaise.
You can add whatever BBQ sauce you like most. I like Sweet Baby Ray's, but you can choose whichever brand you like. The difference in sauces can really change the flavor of your Ranch dressing, so choose something you really like.
Storage and Serving
Serve this dressing over a Southwestern Chicken Salad or a Crispy Chicken Sandwich.
Use it as a drizzle over the top of brisket tacos or on top of a smoked sweet potato.
Use as a dip for roasted veggies or French fries.
Store the dressing in a sealed container in the refrigerator to maintain the flavor.
Make the dressing a day ahead of time and let it sit overnight in the fridge for maximum flavor.
Want more of a natural smoke flavor? You could add smoked paprika, smoked salt, or a drop of liquid smoke.
Like this recipe? We'd love for you to share it on your Pinterest board! Click to follow our Pinterest boards so you can find all our recipes! 
Instagram it! If you try this recipe please tag #legendsofthegrill on Instagram or Twitter. We love to see your photos of our recipes! Also follow us on Facebook to keep up on what we're cooking up.
Homemade BBQ Ranch Dressing
This homemade BBQ Ranch Dressing, made with mayonnaise, BBQ sauce, sour cream, and herbs, is a great way to add some sweet BBQ flavor to your salad or dip for your veggies.
Print
Pin
Rate
Ingredients
1/2

cup

mayonnaise

1/4

cup

bbq sauce

1/4

cup

sour cream

1/2

teaspoon

apple cider vinegar

1/2

teaspoon

dried parsley

1/4

teaspoon

onion powder

1/8

teaspoon

dried chopped onion

1/8

teaspoon

garlic powder

1/8

teaspoon

dill weed

1/8

teaspoon

chives

Salt and pepper to taste
Instructions
Mix together all of the ingredients in a food processor or in a bowl with a whisk until smooth. Thin it as necessary with water. Chill in the refrigerator for at least 15 minutes before serving for flavors to meld. Serve as a dressing or dip. Store any leftovers in a sealed container in the refrigerator.
Nutrition
Calories:
1004
kcal
|
Carbohydrates:
34
g
|
Protein:
3
g
|
Fat:
95
g
|
Saturated Fat:
19
g
|
Polyunsaturated Fat:
51
g
|
Monounsaturated Fat:
22
g
|
Trans Fat:
0.2
g
|
Cholesterol:
81
mg
|
Sodium:
1467
mg
|
Potassium:
283
mg
|
Fiber:
1
g
|
Sugar:
27
g
|
Vitamin A:
599
IU
|
Vitamin C:
2
mg
|
Calcium:
95
mg
|
Iron:
1
mg
🥧 If you're interested in more great recipes, I share all my favorite recipes at A Food Lover's Kitchen, Instant Pot recipes over at A Pressure Cooker Kitchen, air fryer recipes at Air Fry Anytime, and cocktails and drinks at Savored Sips. Check it out today!
Pin this recipe for later!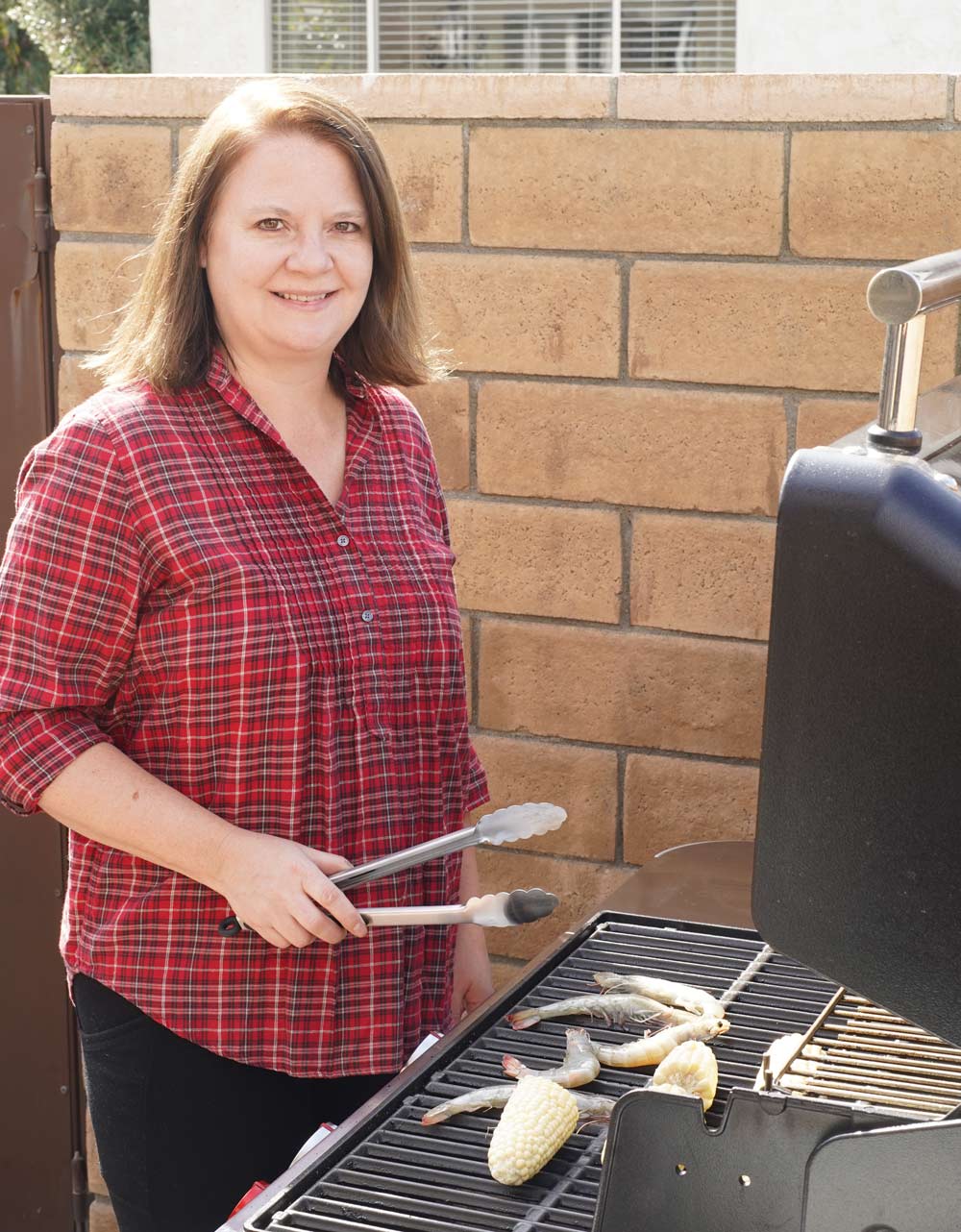 Laura is a passionate home cook and grill enthusiast who has spent years perfecting her culinary skills, with a particular focus on grilling techniques and flavor combinations. Her fascination with the grill, smoke, and the mouthwatering results they produce has led her on an exciting journey to discover the best methods for grilling delicious and unforgettable meals.