We're going to take a delicious detour down to the Carolinas, where we'll explore a finger-lickin'-good BBQ sauce that's going to rock your world. If you haven't already guessed, we're talking about Carolina Gold Sauce.
» You might also like this Alabama White BBQ Sauce.
🥳New customers to ButcherBox get 2 NY strips FREE in every box for 1 year. Hurry! Offer ends 7/23/23 SIGN UP HERE
This mustard-based BBQ sauce hails from South Carolina and packs a perfect blend of tanginess, sweetness, and heat. It's a fantastic alternative to other BBQ sauces and really adds a punch of flavor to any meat you put it on.
Secret's out, we actually put this on all kinds of things, even use it as a sandwich spread. It's just that good. If you like yellow mustard, you're going to really like this BBQ sauce.
Carolina Gold Sauce is great on pulled pork, chicken, or even as a dipping sauce for grilled vegetables. The tangy, sweet, and spicy flavors will elevate your BBQ game to a whole new level.
What is Carolina Gold Sauce?
Carolina Gold Sauce has its roots in South Carolina, specifically in the central part of the state. This distinctive mustard-based barbecue sauce is believed to have originated with the German settlers who migrated to the region in the 18th and 19th centuries.
The German immigrants brought with them their love for mustard, which played a significant role in the creation of this unique sauce.
The sauce's golden color comes from its primary ingredient, yellow mustard, which sets it apart from the tomato-based or vinegar-based sauces found in other areas of the United States.
Over time, the popularity of Carolina Gold Sauce spread across the Carolinas and beyond, and it has become a beloved barbecue sauce variety in the Southern United States.
Its tangy, sweet, and slightly spicy flavor profile makes it an excellent accompaniment for pulled pork, chicken, and other grilled or smoked meats.
Ingredients You Need
Yellow mustard – I use French's yellow mustard. You can use brown mustard or stone ground mustard if you don't like yellow, but it will change the flavor profile significantly.
Apple Cider Vinegar
Honey
Worcestershire sauce
Chili powder – If you use a mild chili powder your sauce won't be spicy. You can use any degree to spiciness you like. If it you want it really hot, try cayenne pepper instead.
Garlic powder
How to Make Carolina Gold Sauce
Whisk all of the ingredients together in a bowl. Some recipes call for you to heat the sauce on the stovetop, but I've never found that to be necessary.
The sauce will cook if you put it on meats on the grill, and it will change flavor profile slightly as it heats up. I prefer for it to be as is when adding to sandwiches or using as a dip.
Use it on any foods you like – from grilled meats to sandwiches. Mix it into your smoked pulled pork or slather it on your ribs.
How to Use This BBQ Sauce
Carolina Gold Sauce is a versatile condiment with a tangy, sweet, and slightly spicy flavor profile that can elevate a variety of dishes. Here are some suggestions for foods that you can use Carolina Gold Sauce on:
Pulled pork: This sauce is traditionally associated with pulled pork and complements the tender, smoky meat perfectly.
Grilled or smoked chicken: Brush the sauce onto chicken during grilling or smoking, or serve it on the side as a dipping sauce.
Ribs: Whether you're cooking pork or beef ribs, Carolina Gold Sauce can be a delicious alternative to the more common tomato-based BBQ sauces.
Burgers: Add a twist to your regular burger by using Carolina Gold Sauce as a topping or mix it with ground meat before grilling.
Hot dogs or sausages: Replace traditional mustard with this sauce to give your hot dogs or grilled sausages a unique flavor.
Grilled vegetables: Drizzle Carolina Gold Sauce over grilled vegetables like zucchini, asparagus, or corn for an extra burst of flavor.
Sandwiches: Use this sauce as a spread for sandwiches, particularly those with pork, chicken, or turkey.
How to Store Carolina Gold Sauce
Proper storage of BBQ sauce is essential to maintain its flavor, freshness, and to prevent spoilage. Always store BBQ sauce in a clean, airtight container, preferably a glass jar with a tight-fitting lid. This will help prevent any contamination and keep the sauce fresh for a longer time.
Once the sauce is in an airtight container, store it in the refrigerator. Most homemade BBQ sauces can be safely stored in the refrigerator for up to 2-3 weeks. Commercially-prepared sauces typically have a longer shelf life due to added preservatives but should still be refrigerated after opening.
Frequently Asked Questions (FAQ)
What is Carolina Gold Sauce Made Of?
The main ingredient in this sauce is yellow mustard, but it also has other components that make it more acidic, sweet, and spicy. Those other ingredients are apple cider vinegar, honey, chili powder, Worcestershire sauce, and garlic powder.
What does Carolina Gold BBQ Sauce taste like?
This sauce is a mix of sour, sweet, and spicy. It tastes primarily like yellow mustard, with a tanginess that hits your palette hard. There is also a sweetness from the honey and a slight bit of spiciness from the chili powder.
Other Sauces and Rubs You Will Love
Like this recipe? We'd love for you to share it on your Pinterest board! Click to follow our Pinterest boards so you can find all our recipes! 
Instagram it! If you try this recipe please tag #legendsofthegrill on Instagram or Twitter. We love to see your photos of our recipes! Also follow us on Facebook to keep up on what we're cooking up.
Carolina Gold Sauce Recipe
We're going to take a delicious detour down to the Carolinas, where we'll explore a finger-lickin'-good BBQ sauce that's going to rock your world. If you haven't already guessed, we're talking about Carolina Gold Sauce.
Print
Pin
Rate
Ingredients
1/2

cup

yellow mustard

2

tablespoons

apple cider vinegar

2

tablespoons

honey

2

teaspoons

Worcestershire sauce

2

teaspoons

soy sauce

2

teaspoons

chili powder

1/2

teaspoon

garlic powder
Instructions
Whisk all of the ingredients together in a bowl. Use on any foods you like. Store extra in an airtight container for up to 2 weeks.
Nutrition
Calories:
243
kcal
|
Carbohydrates:
48
g
|
Protein:
7
g
|
Fat:
5
g
|
Saturated Fat:
0.4
g
|
Polyunsaturated Fat:
1
g
|
Monounsaturated Fat:
3
g
|
Trans Fat:
0.02
g
|
Sodium:
2266
mg
|
Potassium:
448
mg
|
Fiber:
7
g
|
Sugar:
38
g
|
Vitamin A:
1284
IU
|
Vitamin C:
2
mg
|
Calcium:
113
mg
|
Iron:
4
mg
🥧 If you're interested in more great recipes, I share all my favorite recipes at A Food Lover's Kitchen, Instant Pot recipes over at A Pressure Cooker Kitchen, air fryer recipes at Air Fry Anytime, and cocktails and drinks at Savored Sips. Check it out today!
LIKE IT? PIN IT!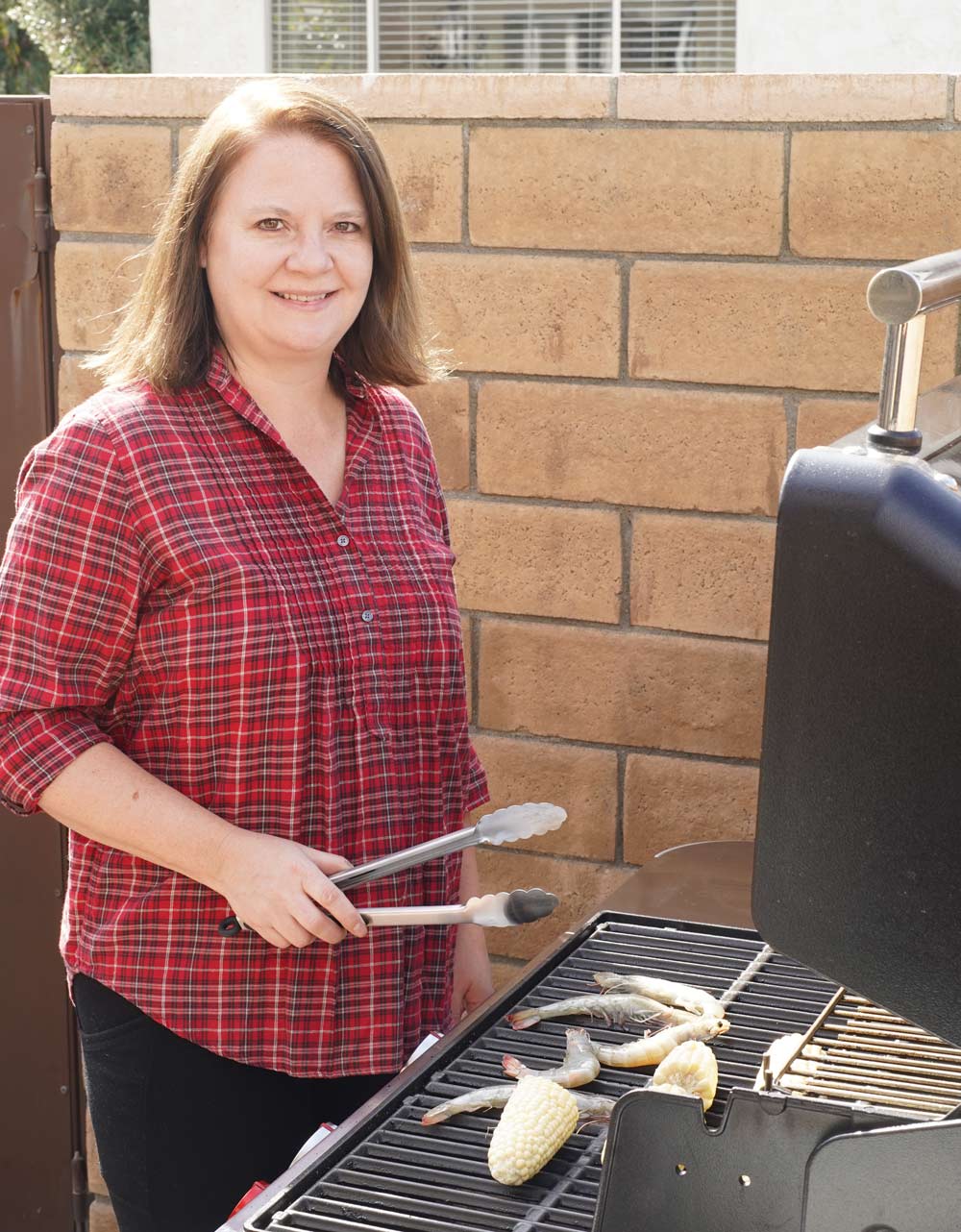 Laura is a passionate home cook and grill enthusiast who has spent years perfecting her culinary skills, with a particular focus on grilling techniques and flavor combinations. Her fascination with the grill, smoke, and the mouthwatering results they produce has led her on an exciting journey to discover the best methods for grilling delicious and unforgettable meals.