This post was first featured on A Food Lover's Kitchen.
Golden beet & blue cheese salad is a simple yet tasteful and textured salad. It is super easy to make and offers clean flavors. The tender golden beets, creaminess from blue cheese and crunch from toasty pine nuts make this salad very appetizing.
» You may also like these Cajun Dry Rub Chicken Wings.
Salads are usually very easy to make. The maximum time utilized is in preparing and cutting the vegetables. This beet and blue cheese salad, however, is super easy and simple. It is made with only four simple ingredients. As a result, you can make it in 5 minutes (apart from cooking the beets).
This recipe is not just easy, but it is very healthy as well. On a busy day, this recipe can be your favourite salad recipe. It is literally a no-fuss recipe with simple, humble and tasteful ingredients.
Ingredients You'll Need
Golden Beets: Golden beets have a beautiful golden color. They have a more subtle flavor and are sweeter than red beets. Plus, they are also less earthy in taste.
Blue cheese: Blue cheese has an intense salty and spicy flavor. Crumble it and then add it to the salad. This way, you can enjoy its taste in every bite.
Toasted pine nuts: Toasted pine nuts add a very satisfying crunch to this salad. They have a very heartwarming and nutty flavour.
Vinaigrette: A simple vinaigrette made from olive oil, lemon juice, Dijon mustard, and salt is the perfect way to dress this salad. A vinaigrette adds tons of flavour to the salad.
Seasonings: Season the salad with salt and black pepper to add more flavour.
How to Make Golden Beet & Blue Cheese Salad
Cook the beets, submerged in a pot of boiling water, for 40-50 minutes, until fork tender. You can also cook the beets for 20 minutes in the Instant Pot, on top of the trivet, with 1 cup of water below.
Remove the beets from the water and allow them to cool so you can hold them. You should be able to easily peel away the skin just by gently squeezing the beet. The skin will slide off. Set them aside to cool once you've skinned them.
Once the are completely cooled, slice the beets and arrange them nicely on the plate. You can serve individual servings or make one sharing plate.
Top with crumbed blue cheese, pine nuts, and vinaigrette. Add a sprinkle of flake salt and pepper.
This dish makes a great appetizer for when you have guests over for dinner. It's gorgeous and very tasty.
Can You Use Red Beets Instead of Golden Beets?
Absolutely! Golden beets are unique, tasteful and visually appealing. However, they are not as widely available as regular beets. So, if you can't seem to find golden beets, no problem, you can use regular red beets as well. Remember that the salad will have a more earthy flavour when you use red beets.
Cheese to Use Instead of Blue Cheese
I know there are a lot of people who don't like to eat blue cheese. It's too pungent and funky for some people. That's okay because there are plenty of alternatives.
For a slightly less pungent, but similar flavor to blue cheese, try gorgonzola or stilton. You can find these cheeses that are less ages and have a less offending smell, if that's your issue.
You can also use feta cheese instead of blue cheese, for a completely different flavor, without any pungency. It's a nice crumbly cheese that goes with the beets really well.
Variation Ideas
Absolutely! Although this is a humble and straightforward salad made from only four ingredients. But you can add a few more ingredients to make it more wholesome and tasteful. Here are a few variation ideas that you will love:
Lettuce: The crunchy texture of lettuce is very satisfying. This leafy green is an excellent addition to this salad and makes it very refreshing. You can use watercress as well.
Tomatoes: Whether you are using Roma tomatoes, cherry tomatoes or salsa, adding tomatoes give a refreshing and slightly tangy flavour. It also adds colour to your salad.
Avocado: Avocado is a very healthy ingredient to add to your salad. Its soft texture goes well with the texture of other ingredients.
Walnuts: You can replace pine nuts with walnuts. Walnuts offer a crunch and many health benefits.
Chickpea: Make this salad wholesome by adding chickpeas to it. You can also add roasted spiced chickpeas for more flavour and texture.
Vinaigrette: You can use any vinaigrette you love in this recipe. Use red wine vinegar, grainy mustard, red chili flakes or anything you love.
Like this recipe? We'd love for you to share it on your Pinterest board! Click to follow our Pinterest boards so you can find all our recipes! 
Instagram it! If you try this recipe please tag #legendsofthegrill on Instagram or Twitter. We love to see your photos of our recipes! Also follow us on Facebook to keep up on what we're cooking up.
Golden Beet & Blue Cheese Salad
Golden beet and blue cheese salad is a simple yet tasteful and textured salad. It is super easy to make and offers clean flavors.
Print
Pin
Rate
Ingredients
2

medium beets

2

tablespoons

crumbled blue cheese

2

tablespoons

toasted pine nuts

2

tablespoons

vinaigrette

Sprinkle of flake salt and ground black pepper
Instructions
Cook the beets, submerged in a pot of boiling water, for 40-50 minutes, until fork tender. Remove and allow to cool before peeling.

Once completely cooled, slice the beets and arrange on the plate.

Top with crumbed cheese, pine nuts, and vinaigrette. Add a sprinkle of flake salt and pepper.
Nutrition
Calories:
199
kcal
|
Carbohydrates:
10
g
|
Protein:
4
g
|
Fat:
17
g
|
Saturated Fat:
3
g
|
Polyunsaturated Fat:
7
g
|
Monounsaturated Fat:
5
g
|
Cholesterol:
5
mg
|
Sodium:
162
mg
|
Potassium:
345
mg
|
Fiber:
3
g
|
Sugar:
6
g
|
Vitamin A:
83
IU
|
Vitamin C:
4
mg
|
Calcium:
52
mg
|
Iron:
1
mg
🥧 If you're interested in more great recipes, I share all my favorite recipes at A Food Lover's Kitchen, Instant Pot recipes over at A Pressure Cooker Kitchen, air fryer recipes at Air Fry Anytime, and cocktails and drinks at Savored Sips. Check it out today!
Pin it for later!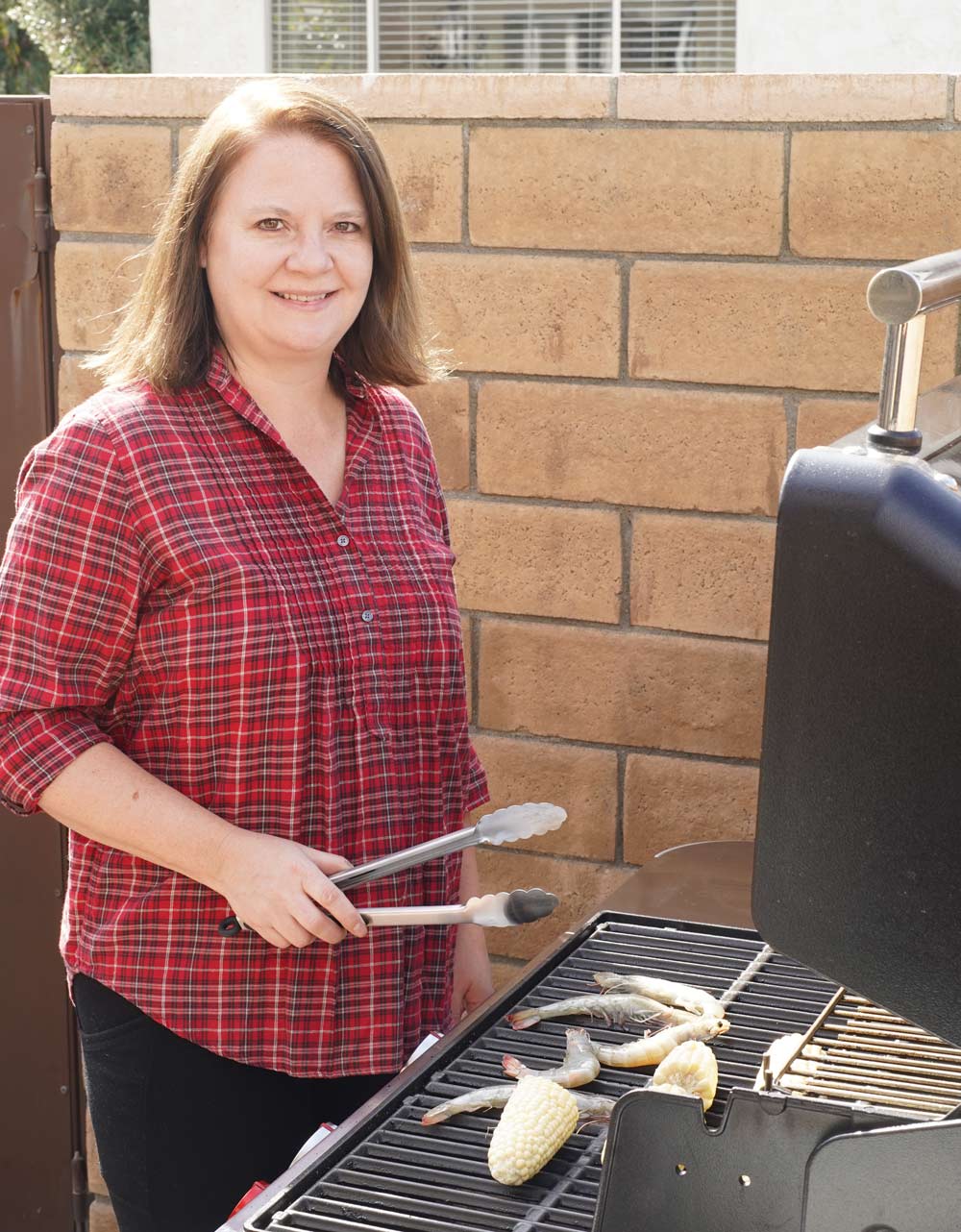 Laura is a passionate home cook and grill enthusiast who has spent years perfecting her culinary skills, with a particular focus on grilling techniques and flavor combinations. Her fascination with the grill, smoke, and the mouthwatering results they produce has led her on an exciting journey to discover the best methods for grilling delicious and unforgettable meals.