As people who are passionate about grilling, we frequently find ourselves in the center of a heated argument on which type of grill is better: a charcoal or a pellet grill. In this post, we'll compare and contrast the pellet grill vs charcoal grill, focusing on taste impact, temperature control, range, simplicity of cleaning and maintenance, cost, and which grill is better suited for various user types.
Read also » Become a Grill Master: 50 Sizzling Tips & Tricks for Grill Enthusiasts.
🥧 If you're interested in more great recipes, I share all my favorite recipes at A Food Lover's Kitchen, Instant Pot recipes over at A Pressure Cooker Kitchen, air fryer recipes at Air Fry Anytime, and cocktails and drinks at Savored Sips. Check it out today!
What is a Pellet Grill?
Pellet grills, also known as pellet smokers, are a form of outdoor cooking appliance that employs wood pellets as fuel. These pellets are generated from sawdust that has been compressed, and they provide a reliable source of heat and smoke.
A pellet grill operates by transferring the wood pellets from a hopper into a firebox, where they are lit by a heating element. The heat and smoke generated by the burning pellets are then spread throughout the grill, cooking the food while also infusing it with smoke flavor and aroma.
What is a Charcoal Grill?
Charcoal grills are a more conventional sort of outdoor cooking device that can be fueled by either charcoal briquettes or lump charcoal. The charcoal is ignited, and the heat and smoke generated by the burning charcoal cook the food.
There is a wide range of sizes and styles to choose from when shopping for a charcoal barbecue, including kettle grills, barrel grills, and ceramic grills like the ubiquitous Kamado-style grills, like the Kamado Joe or the Big Green Egg.
Flavor Profile of Pellet Grills
Pellet grills are well-known for imparting a smoky, wood-fired taste to the food being cooked. These grills employ wood pellets in a variety of flavors, including oak, hickory, apple, and mesquite, allowing consumers to tailor the taste of their grilled meals.
When compared to charcoal grills, pellet grills produce a more subtle, nuanced smoke flavor, making them a popular choice for slow-cooked, smoked meats like brisket and pulled pork.
Flavor Profile of a Charcoal Grill
Charcoal grills are known for imparting a distinct, smoky flavor to meats, but not a flavor profile you can choose, like with pellets. The charcoal, whether briquettes or lump charcoal, offers a rich, earthy flavor that many grillers love, even though it can't be altered.
Food prepared on a charcoal barbecue has a stronger smoky flavor than food prepared on a pellet grill. Its rich, bold flavor is ideal for grilling steaks, burgers, and other foods that benefit from a robust, fire flavor.
Temperature and Range Control for Pellet Grills
The precision temperature control of pellet grills is one of their standout features. Most pellet grills have digital controllers that allow you to choose a specified cooking temperature, usually between 180 and 500 degrees Fahrenheit. Some high-end models can even reach temperatures of 700 degrees Fahrenheit.
Once the desired temperature is established, the grill will automatically feed the right amount of pellets into the firebox to keep the temperature stable. Because of this level of control, pellet grills are great for slow cooking, smoking, and baking.
What Smokers We Use
We use the 7002C2E, which has dual temperature probes, a huge pellet hopper and pellet viewing window, with a large grill space and streamlined design. See this grill and more on the Z Grills site.
Did you know that Traeger created the original wood-pellet grill? The Pro Series 22 is the one most people choose because it's compact, yet has plenty of space for cooking. You can use any type of wood pellets you like. See the Traeger Series 22 Grill on Amazon.
Temperature and Range Control for Charcoal Grills
Temperature management on a charcoal barbecue can be more difficult than on a pellet grill because it requires manual changes to keep the correct heat level.
To regulate temperature, you have to manipulate the grill's air vents and watch the amount of charcoal in the grill. It's a more hands-on technique, with a high learning curve for beginners.
This amount of control, however, can be highly rewarding once learned, as it allows for greater versatility in cooking techniques such as searing, grilling, and smoking.
Charcoal grills have a wide temperature range, with the potential to achieve low temperatures for slow cooking and high temperatures of over 700 degrees Fahrenheit for searing.
What Charcoal Grills We Use
The Kamado Joe Classic II has a good cooking size of 18 inches along with a premium cart. The multi-level, half-moon design allows you to cook different foods in different styles at different temperatures—all at the same time. See this grill on Amazon.
This grill allows you to grill and smoke foods at the same time, with the offset smoker on the side. It's also easy to fill the charcoal and keep the temperature stable. See this grill on Amazon.
Cleaning and Maintenance of Pellet Grills
When it comes to maintenance, pellet grills are typically easier to maintain than charcoal grills. The burning of pellets results in a negligible amount of ash, which, depending on the model of the grill, can be readily removed with either a vacuum or an ash cleanout system.
The majority of pellet grills come equipped with grease management systems, which typically consist of drip trays and catch buckets. These features make it easy to clean up grease spills.
However, pellet grills do need routine maintenance, which includes inspecting and repairing damaged parts, as well as making sure that the components of the grill are clean and clear of pellet dust and debris.
Cleaning and Maintaining a Charcoal Grill
Because the ash that is produced by the burning charcoal tends to gather in the grill, cleaning a charcoal grill can be a bit more of a hassle than cleaning other types of barbecues. It is essential to remove the ash on a regular basis in order to keep the airflow and temperature under control.
The management of grease can be particularly difficult in charcoal grills due to the fact that grease can drip directly onto the hot coals, which has the potential to cause flare-ups.
In terms of upkeep, charcoal grills are easier to maintain because they contain fewer moving parts than pellet grills, making them potentially less susceptible to mechanical problems. Yet, they still need to be cleaned on a regular basis and inspected regularly for symptoms of rust or wear.
Cost Considerations
Pellet Grill Costs
When compared to charcoal grills, pellet grills often have a higher initial investment cost. Pellet grills can range in price from approximately $300 for a basic model to over $2,000 for a top-of-the-line version.
In addition, the price of wood pellets can be significantly greater than the price of charcoal, and the components of the grill need to be powered by electricity in order to function properly.
Pellet grills, on the other hand, allow for more exact temperature control, which can lead to more economical fuel consumption. This, in turn, can help balance the higher costs of fuel over time.
Charcoal Grill Cost
The entry-level models of charcoal grills may be found for less than one hundred dollars, while the higher-end models can cost anywhere from five hundred to one thousand five hundred dollars or more.
In most cases, purchasing charcoal, whether in the form of briquettes or lump charcoal, is more cost-effective than purchasing wood pellets.
However, charcoal grills can be less fuel-efficient than pellet grills because controlling the heat requires constant adjustments to the charcoal and air vents, which can result in more fuel being burned. Pellet grills, on the other hand, can have a more consistent temperature throughout the cooking process.
» You might like these 10 All-Time Best Grilling Recipes.
Which Grill Is Right for You?
For Pellet Grill Users
Pellet grills are ideal for users that place a premium on convenience, accurate temperature control, and a smoky taste that isn't as overpoweringly robust. They are perfect for those who prefer meats that have been smoked or slow-cooked, as well as those who are interested in trying a range of cooking methods, such as baking and roasting.
Pellet grills are another wonderful alternative for those who are just starting out in the world of outdoor cooking because the digital controls and the automatic pellet feeding system make it much simpler to keep the temperature consistent throughout the entire process.
INTERESTED IN PELLET GRILLS? Check out these other articles:
For Charcoal Grills Users
Those who enjoy the hands-on experience of grilling as well as the robust and smoky tastes that can only be provided by charcoal are the best candidates for using charcoal grills.
Those who value the ability to master the art of temperature control and the versatility to experiment with various cooking techniques, such as searing, grilling, and smoking, will find them to be an excellent fit for their needs.
Charcoal grills are an excellent option for individuals who are concerned about their financial situation or who do not have access to electricity in the outdoor cooking area they have.
Conclusion
In conclusion, whether you decide to go with a charcoal barbecue or a pellet grill is ultimately determined by the preferences and requirements that are unique to you. A pellet grill is likely to be the most suitable choice for you if you place a premium on ease of use, accurate temperature regulation, and a smoky taste that is less overpowering.
On the other hand, if you want to have more hands-on experience while grilling, you like the challenge of learning how to master temperature control, and you are a fan of bold, smoky flavors, then a charcoal grill might be the best option for you.
You can confidently choose the grill that will best suit your lifestyle and help you create delicious and memorable meals for years to come if you give some thought to aspects such as the impact on flavor, the temperature control and range, the ease of cleaning, and maintenance, and the cost of the grill.
Before You Go
If you made it this far, you must be interested in pellet grills and charcoal grills. We have a few more articles you might be interested in reading next.
Like this recipe? We'd love for you to share it on your Pinterest board! Click to follow our Pinterest boards so you can find all our recipes! 
Instagram it! If you try this recipe please tag #legendsofthegrill on Instagram or Twitter. We love to see your photos of our recipes! Also follow us on Facebook to keep up on what we're cooking up.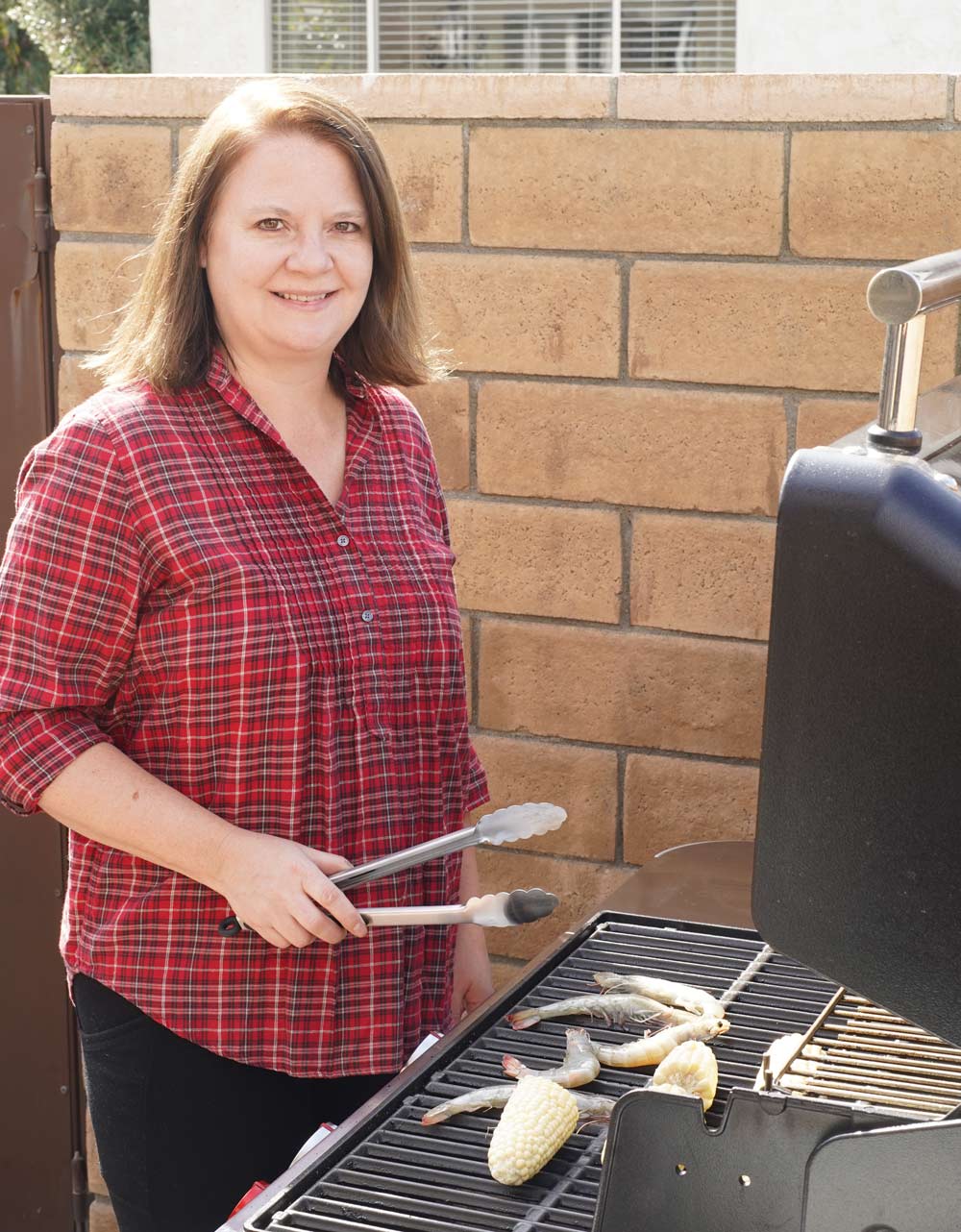 Laura is a passionate home cook and grill enthusiast who has spent years perfecting her culinary skills, with a particular focus on grilling techniques and flavor combinations. Her fascination with the grill, smoke, and the mouthwatering results they produce has led her on an exciting journey to discover the best methods for grilling delicious and unforgettable meals.