🔥Get ready to fire up your BBQ and step up your grilling game! Our All-Time Best Grilling Recipes guide is here! From classics to exotic culinary creations, we've gathered the most loved, most delicious recipes to make your next cookout legendary.
It's the sizzle of a grill, the crackle of flames, and the promise of a feast that brings people together. It's grilling season, and we couldn't be more excited! But this year, we're not just sticking to the tried-and-true burgers and hot dogs. No, we're going global, we're going gourmet, and we're inviting you to join us.
Whether you're a seasoned grill master or a beginner, we've got something for you. From classic American BBQ favorites to exotic dishes from around the world, these recipes will make you the star of any cookout. You'll find mouth-watering meat dishes, flavorful vegetarian and vegan options, and even some grilled desserts to sweeten the deal.
Grilling Equipment You'll Need
Get your grilling equipment ready for the season! You're going to need a few tools. If you don't have these yet, we've included links to our favorite equipment.
Other Recipe Compilations To Try
Fantastic Grilling Recipes to Try in 2023
This is the only recipe you'll need for a perfectly grilled steak every time.
See the Recipe
There's something supremely satisfying about pork chops sizzling away on a grill. Grilled Pork Chops are a staple of outdoor cooking, offering a tantalizing blend of savory flavors and juicy tenderness that's hard to resist.
See the Recipe
Grilled Bourbon Pineapple combines the sweetness of fresh pineapple with the smoky flavors of bourbon to create a delicious grilled side dish for your meal.
See the Recipe
These 321 ribs are fall apart tender while super juicy and packed with smoky flavor.
See the Recipe
Salmon Burgers On The Grill are a delicious and healthy alternative to traditional beef burgers. Made with fresh salmon, Dijon mustard, and garlic, these burgers are packed with flavor.
See the Recipe
Traeger Grilled Chicken Thighs are a delicious and easy-to-make meal that is perfect for any occasion. Whether you are hosting a backyard barbecue or simply looking for a quick and tasty dinner these chicken thighs are sure to satisfy.
See the Recipe
Grilled Corn on the Cob is a delicious and popular summer dish that can be enjoyed as a snack or a side dish at any outdoor gathering.
See the Recipe
These Grilled Hasselback Potatoes are so easy to make on the grill and they make the perfect side dish for your next barbeque or gathering.
See the Recipe
Grilled Twice Baked Potatoes are easy to make on the grill to get a nice creamy textured potato with cheese and bacon, stuffed in a crispy textured shell.
See the Recipe
Are you ready to step up your grilling game? Ready to turn your barbecue into a global food festival? Then grab your apron, fire up the grill, and let's embark on this delicious adventure together!
Ninja Woodfire Outdoor Grill
For this recipe, I used my Ninja Woodfire Outdoor Grill, which is a new offering from the kitchen appliance brand that makes our beloved favorites, the Ninja MaxXL Air Fryer and the Ninja Creami. The Woodfire Grill is a portable outdoor grill with 7 functions: grill, smoke, air fry, bake, roast, broil, and dehydrate.
Why I Like It
It imparts an amazing amount of woodfire flavor into the food with just 1/2 cup of pellets.
It's incredibly fast and efficient.
It cooks faster and with more smoker flavor than my full-size smoker – by far.
There's no guessing, especially with the built-in temperature probe available on the Pro version.
The food comes out with a perfect crispy or seared exterior that's both gorgeous and super tasty.
It's very portable and can be set up anywhere on a sturdy surface with a power outlet nearby.
Guess what? We've brokered a deal for you, our lovely readers.
Use our coupon code to get a discount on the grill!
Use LOTG30 to get $30 off the PRO version of the grill ($459.60 before the discount)
Use LOTG40 to get $40 off the base model of the grill ($369.60 before the discount)
---
Before You Go
Grilling's our jam, but we also really enjoy smoking and creating fun and exciting dishes for every outdoor BBQ or party. Here are a few more articles you might want to check out if you're on our wavelength.
🥧 If you're interested in more great recipes, I share all my favorite recipes at A Food Lover's Kitchen, Instant Pot recipes over at A Pressure Cooker Kitchen, air fryer recipes at Air Fry Anytime, and cocktails and drinks at Savored Sips. Check it out today!
Like this recipe? We'd love for you to share it on your Pinterest board! Click to follow our Pinterest boards so you can find all our recipes! 
Instagram it! If you try this recipe please tag #legendsofthegrill on Instagram or Twitter. We love to see your photos of our recipes! Also follow us on Facebook to keep up on what we're cooking up.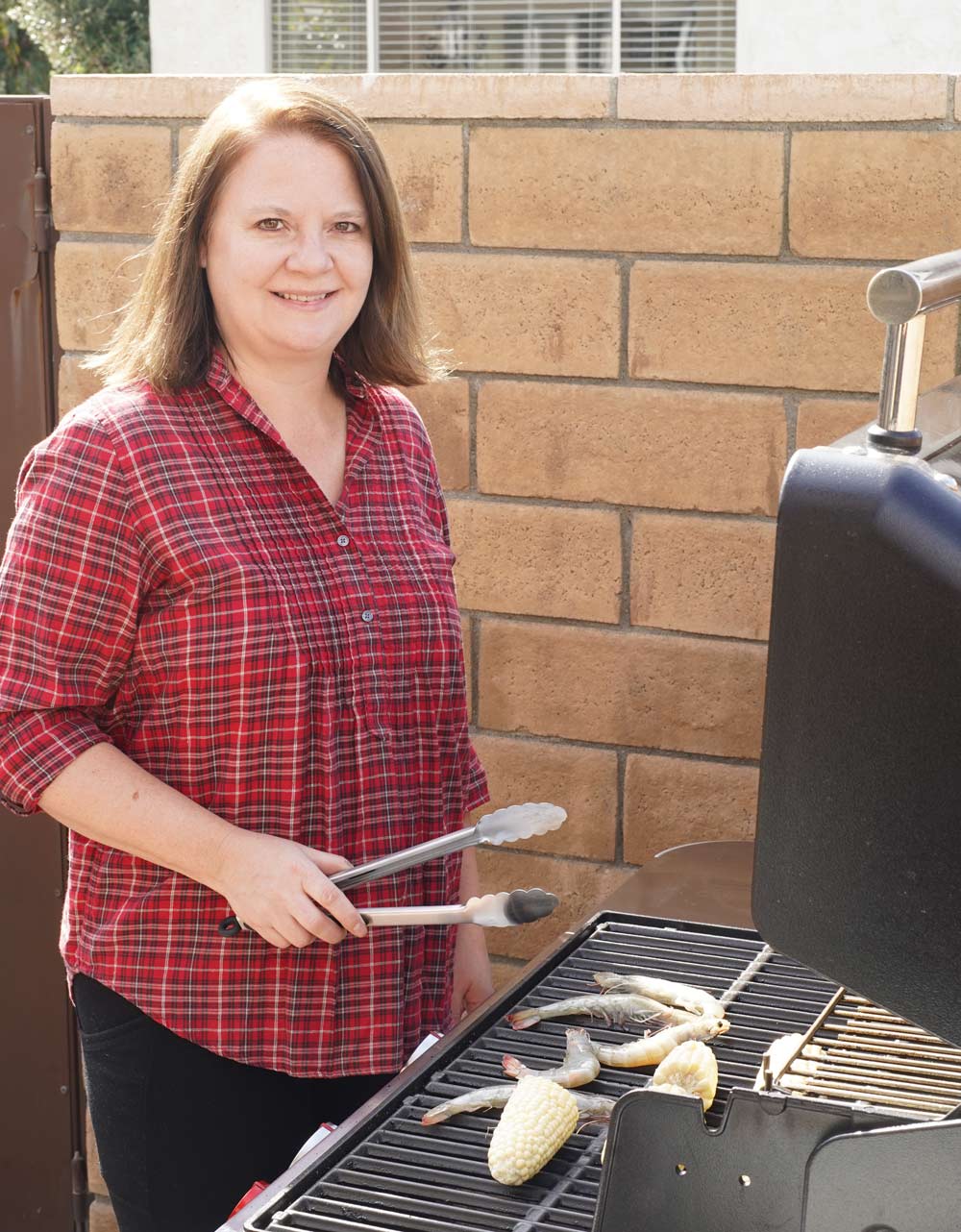 Laura is a passionate home cook and grill enthusiast who has spent years perfecting her culinary skills, with a particular focus on grilling techniques and flavor combinations. Her fascination with the grill, smoke, and the mouthwatering results they produce has led her on an exciting journey to discover the best methods for grilling delicious and unforgettable meals.